Safety
of
UMC
participants
is
our
priority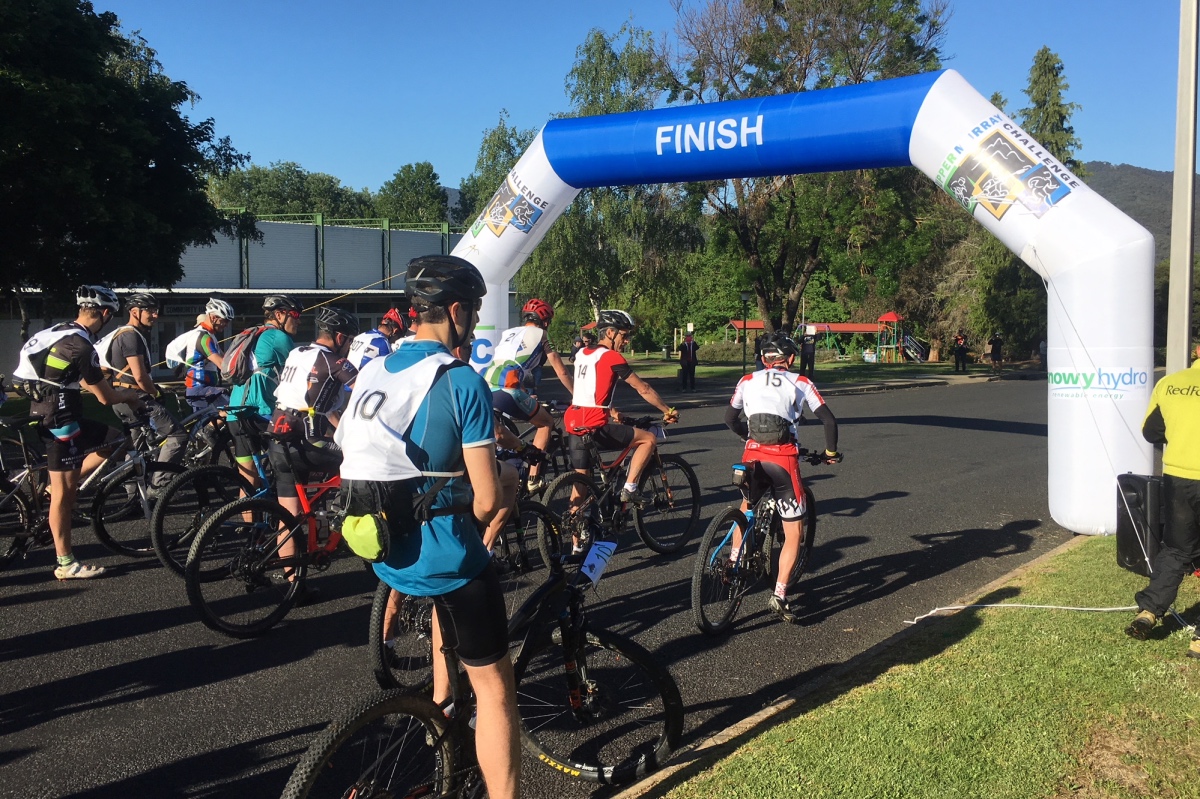 This time of the year again we're busy finalising preparation to UMC 2018. Even though for some it looks like a straight forward process- to run the same race again. We can say: no, it is not. We're are constantly in search how to become more efficient, how to make your experience better and all races safer and more enjoyable. Here are a few words about event safety arrangements.
With Upper Murray Challenge we were lucky from one side -we took over organisation of the already established event. However, it was hard work from another side as a lot of things we learned as we went last year running it the first time – such as cows having course markers for breakfast.
Running a race like a UMC has a lot of challenges and one of those challenges is communication and participants safety due to lack of coverage in the area. Yes, it is stunning but quite wild up there.
A lot of work is done behind the scenes and some of participants are not even aware that there are few dozens of people looking after them out on the course. Massive part of this job is done by Albury Wodonga Radio club.
We're extremely lucky to have Greg Sargeant, Committee member, to support the event, and here is a little bit more how it is working:
When did Club jumped on board:
G: The radio club has been involved for about 10 years, we were contacted by Peter Dikschei the race controller at the time as he had seen what we are able to do with the Roof Top Run safety comms.
Peter, David and myself as well as 2 other amateur radio operators looked at the maps of the event and using information from previous event locations that were used we came up with what we thought would be ideal locations to suit the range of our radio's and distances required.
How does it work:
G: The system we use is run on VHF and UHF amateur radio frequency allocations by using a portable repeater up on Mt Eliot. Each radio operator calls any problem/safety issue back to the coordinator to respond to and delegate the responsibility of the issue to whoever is able to deal with it.
How many club members are coming this year:
G: There will be 11 members of our group in attendance with a possibility of 1 more also helping this year at the event.
Any incidents over the last years:
G: There have been several incidents requiring our services from damaged mountain bikes through to participants falling out of kayaks and getting stranded in the Swampy Plains River and participants leaving the running leg halfway through and not informing anyone as to their location creating search of the Mt Eliot track until we were notified where they had gone.
We do not leave Mt Eliot until the last runner has gone past the checkpoints and in doing so we usually have someone following them home so that means we have some funny conversations with one or two contestants along the way one lass told us if we had passed her she would have just collapsed on the track and not gone any further.
What other events are you supporting:
G: The Albury Radio Club Inc. has been running safety communications for the Roof Top Run in January every Year for the last 25 years. The event is a running event that starts at Mountain Creek (at the base of Mt Bogong ) where they run up Mt Bogong across to Falls Creek and finish on the top of Mt Hotham summit a distance of 66Klms. We have radio operators approximately every 5 km along the course."