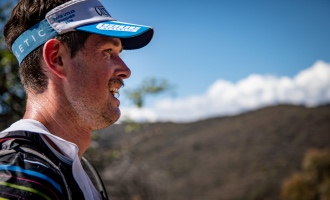 CLASSIC course
Course description
28 km MTB, 26 km paddle, 23,5 km trail run
The race course commences in Khancoban finishing in Corryong and is almost linear, support crew is required to transport the gear between legs and participants from the finish.
Registration is open for Individual competitors, relay teams of two or three, AR Duo teams (both participants stay together for the entire event and paddling equipment is supplied).
All participants (except for AR Duo category) have to supply their own equipment for kayaking leg.
The race starts with mountain bike leg, competitors cycle 28 km over hilly forest trails, and some open paddocks in and around Khancoban township,
The second leg is a paddling leg, from the transition, competitors paddle down the swift-flowing Swampy Plains River with rapids up to grade 1+ for 11km to its confluence with the Murray River. From there they continue for another 15 km to the transition at Towong Bridge.
The whole paddle is not usually suited to crafts with an understern rudders. Kayaks and other crafts, including K1s, skis (Endorphinn, etc), sea kayaks and Down River Racers, with trailing rudder are recommended.
The final leg is a trail run. Runners head south along Towong Hill road for approximately 7kms to the Murray Valley Highway. This is a gently undulating dirt road, then some flat off-road section along paddock and a gruelling climb to the Mount Elliot Ridge track with a 500 meters gain over 3 km to the summit, then undulating track and paddock descending to Thowgla valley and the road to the finish at Corryong town centre.
The route is clearly marked and well marshalled.
Note, the most up to date mountain bike course details are available at MTB leg description