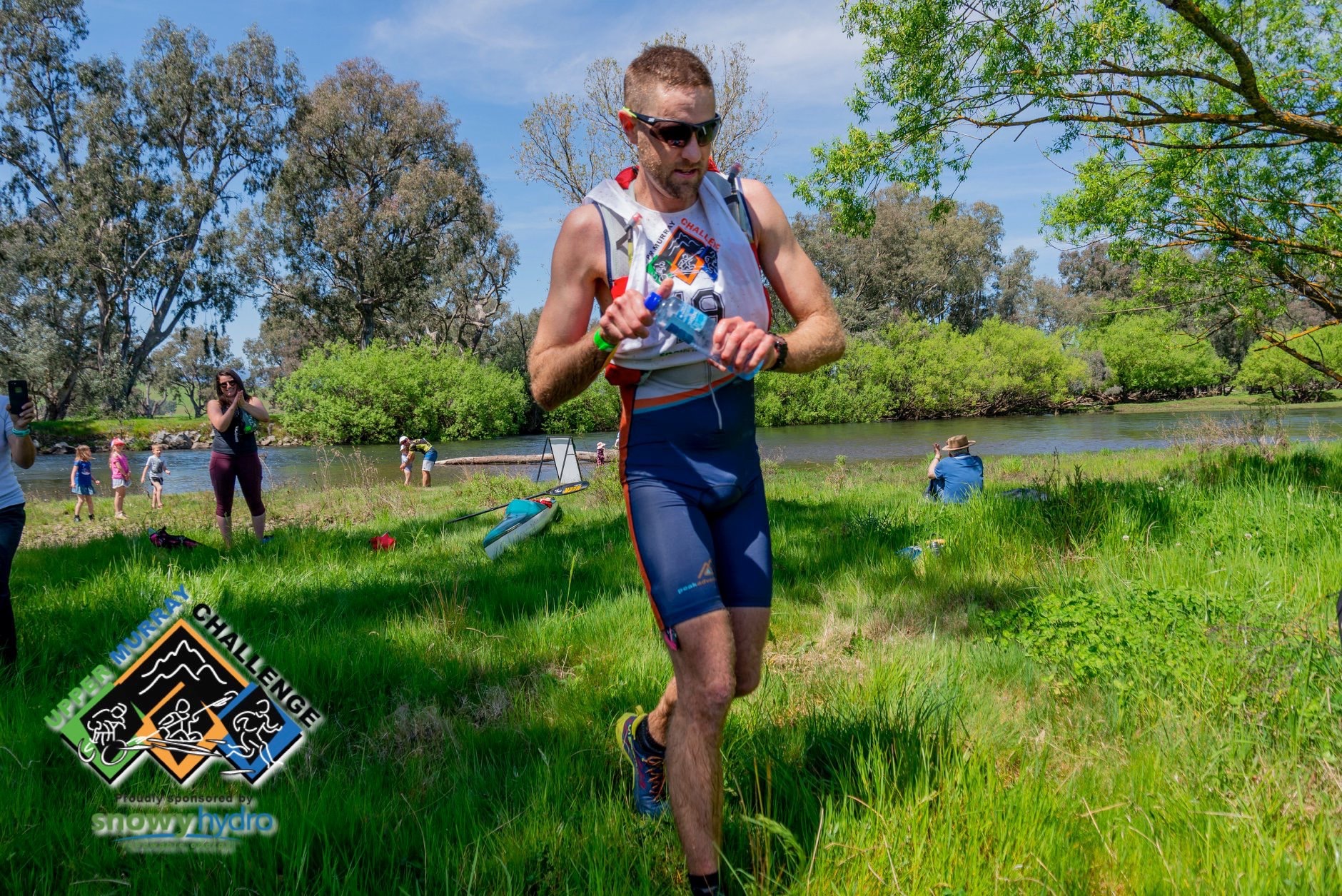 Anyone who has ever completed any race, of any description, knows how much the mind goes into overdrive in the immediate 24 hours post-event. A time where you relive every stage of the race, consolidate the good memories and supress the bad ones. It's a time you seemingly forget all the pain of the race and start planning the next one.
The Upper Murray Challenge (UMC) always provides plenty of reflection. Here is a brutal multisport race that is long, hilly, technical, and usually either freezing cold or stinking hot. I'm currently in the 24 hour post-race funk. This is my 5thUMC so I know all about this period of reflection.
I think for any athlete who has completed the 2019 UMC year, their story is worth reading. I'll give a brief glimpse into my day. I won't go into too much race detail, because we know the injustice words do to such an experience. The short version is that things didn't quite go to plan. Mother nature reminded me who's boss.
As much as I love the UMC, this year it wasn't originally on my racing calendar. However, things changed during Winter. If we rewind to June, Adventure Junkie gave me an opportunity to go race the European Multisport Championships over in Sweden. The race was similar in many ways to UMC, attracting some of the best athletes in the world. I was very lucky to get the chance to race.
After a solid block of training I was finally in Sweden, on the start line, raring to go. Six hours later, with only three kilometres to go in the race, the marshals pulled me off the course. I was in such a state of exhaustion I couldn't stand up, I had heart flutters, black spots in my eyes, and was hypothermic. I tried arguing with the marshals to let me finish, but drifting in and out of consciousness during my argument didn't help my cause.
Sweden was a disappointing to say the least. I returned to Australia angry and determined to redeem myself. All I wanted to do was put a good multisport race together. UMC was the perfect opportunity. It's a big tough race, fielding great athletes, and it was only a few months away. I trained the house down and arrived at the start line as fit as I've ever been.
We line up once more in the beautiful town of Khancoban. The horn goes off and we start our journey on the bike. I rode well. In fact, the best I've ever riden. Very happy to be second off the bike, without pushing too hard at any stage. The paddle wasn't so pretty. Paddling is usually my weapon, but this year was different. I chose to paddle a different craft to normal, which backfired. I was muscling my way down the river, which is not how paddling should be. Thankfully I only lost one position, arriving at the start of the run in 3rdplace.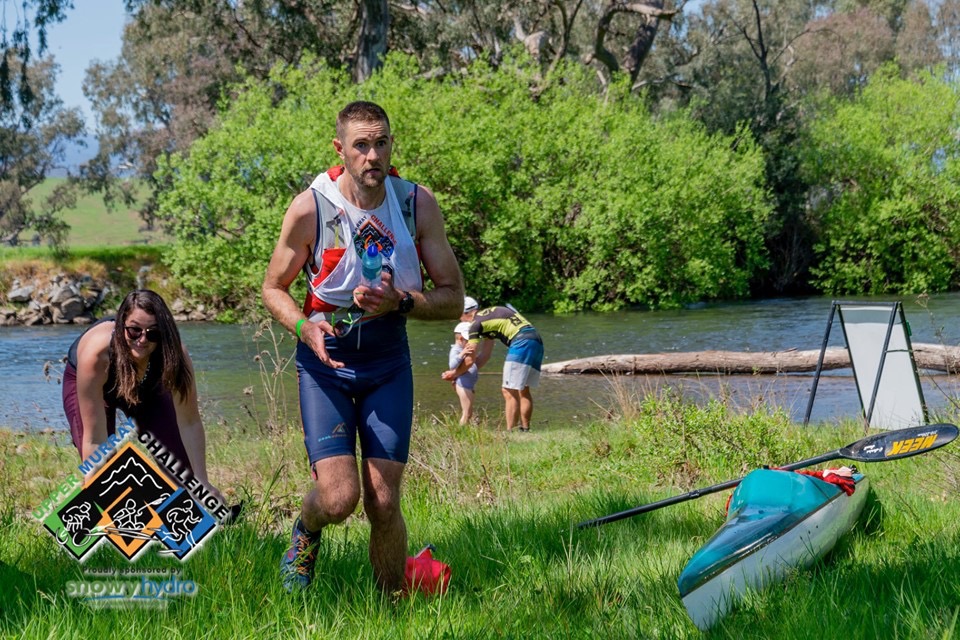 Time to run. The first 6km are always a tease. You can feel your legs loosening up and starting to feel strong, but you know you need to conserve for what's to come. I settled myself into a cruisy pace. I could see 2ndand 1stplace ahead of me, and over a few kilometres I could see the gap was shortening; I was starting to chase them down. I prefer chasing to leading, so this was a nice feeling. One that was very short lived.
In case people aren't aware, the 2019 UMC was very hot. When you hit the run, you're running in the hottest part of the day. It was only about 4 or 5 kms into the run when the heat really started to wreak havoc on me. All of a sudden my heart rate was climbing dramatically, my power was fading and my head was throbbing. As a sports scientist who has worked extensively in thermal physiology, I know the signs of heat exhaustion. I knew what was happening, and I knew at some stage I would reach the point of no return.
By the turn off the gravel roads, during the start of the climb, I was in a world of hurt. In the space of about 1 km I had gone from comfortable and happy to miserable and weak. I backed my pace off to something that resembled a fast walk, but even after a period of low intensity, the body continued shutting down. I had already passed the point of no return.
When I hit the first real climb through the gully, my legs weren't going where I was telling them to go. Silly things. I was stumbling and struggling to move forwards. This persisted for 10 or so minutes, before I was unable to stand. I fell repeatedly into the grass or the bushes. Trying to run, or even walk was now beyond me, so I reverted to the hand and knees crawling approach. A few minutes of this and I would collapse again and lie in the gully, breathless with the world spinning around me.
Soft. That's what I was telling myself. I needed to stop exaggerating the pain and get on with the job. The self-pep talk sadly didn't work. After an eternity I made it our of the gully onto the 4WD track, where the real climbing begins. After zig-zagging a small 50m section I finally succumbed to the exhaustion an fell over on the edge of the track. I don't think I blacked out, but in that moment most things become blurry. I remember dry reaching a lot, which explains the pain in my stomach today.
I'm not sure how long I lay there, but sometime later I remember seeing other athletes scrambling up the hill towards me. When one lays curled in the foetal position on the dirt, it naturally raises alarm for those who witness it. And with that, they were right at my aid, offering my anything they could to help me come back to life. Eventually I managed to regain command of basic English words and could communicate with them. They helped me to my feet and told me to soldier on.
Multisport and adventure racing athletes never cease to amaze me with their generosity and compassion. The people in this sport are the most selfless and caring folk you could hope to race with. In my case, the guys who came to my aid refused to leave me until they knew I was alright. They gave me food and electrolytes, poured water over me to keep me cool, all the while knowing they were losing valuable time from their own races. These were athletes at the pointy end of the field, not people out for a Sunday stroll.
Special mention is reserved to the three heroes that brought me back to life: Josh Roy, Teagan Belfrage and Ian Franzke. Not only did they get me to my feet, they subsequently pushed (and pulled) me up the reminder of the hill. It took an eternity, but together they got me to the top. There is no possible way I would have scaled the hill without their assistance.
The rest of the run was a little less dramatic. I had regained proper consciousness and could start to move without the desire to collapse. I was still unable to run any more than 100m at a time without the heart rate going through the roof. But I consoled myself to walk the remaining 15km or so, as I was never going to be able to run the rest of the course. Thankfully, Teagan kindly stayed with me the rest of the way. Talking with Teagan for the next few hours is exactly what I need to distract myself from what the body was feeling. Racing was no longer on my mind, it was purely survival. I just needed to finish.
Eventually, probably an hour behind schedule, I limped over the finish line. The heart rate was sky high, the dehydration was making me nauseous, the body was aching, but there was an overwhelming feeling of fulfillment.
Multisport is unique. It offers you opportunities to display physical and mental fortitude unfounded in almost anything else you do in life. I would be lying if I said I wasn't there to try and win this years UMC. But when that was out of the question, when mother nature punched me in the face, it was time to adjust the mindset and adapt to the new challenge. Even as I lay face first in the dirt, I could remember telling myself that I must finish the race. The disappointment of being pulled out of my earlier Sweden race was too strong to ignore. It didn't matter if was the last competitor to limp over the line, I needed to finish.
Sadly, I have experienced a few of these extreme medical episodes over the years. There have been ambulance rides, hospital visits, long term injuries and all the emotional trauma that accompanies such episodes. I think sometimes I have an unhealthy fixation with pain, and ignore the point of no return. Nonetheless, if there is one thing I have learnt through all the suffering, it's that your greatest asset in the multisport/adventure racing world is your capacity to adapt. Many consider it failure if they don't set out to achieve what they had in mind at the start of the day. This is folly. Multisport and adventure racing throws all sorts at you and you need a nimble mindset to change your strategy on the fly.
I knew I needed to change strategy when I was at my low point. I owed it to all the competitors on the course who were suffering, to finish the race. I have enormous respect for all the athletes who know they will be out there all day long, but never complain. Everyone else was suffering in some way or another like I was this year. My story isn't unique, I'm just fortunate enough to put it on paper.
The natural question after any race, is what comes next. For me, right now, I don't know. My original plan after UMC was train back up for an endurance kayaking world record. But being around the racing scene again this weekend has reminded me what a liberating experience multisport and adventure racing can be. The people, the environment, the physical and psychological brutality; it's a very hard thing to step away from. In time I'll come to decision. For now though, I'm enjoying the simple pleasures of food, water and an airconditioned room.
Congratulations to all the 2019 UMC competitors. Especially those doing their first race. You guys continue to inspire us old-timers 😊