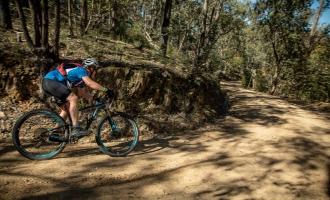 Event overview
Upper Murray Challenge in a snapshot
What: Classic multisport race, the course is fully marked, no navigation is required. MTB 28 km, paddle 26 km, run 23,5 km.
When: 5th of October 2019
Where: NSW, start at Khancoban, finish at Corryong, 125 km east of Albury-Wodonga, in the foothills of Mt. Kosciusko
Who: open for Individuals, Relay teams, AR Duo teams (team of two, when both participants stay together for the entire course and kayaking equipment is supplied).
This is a challenging event and previous adventure racing/ multisport experience is required for Individual and AR Duo participants. Relay team category is less demanding and beginners are welcome to take part!